Heating and Cooling Service
No major appliance goes without occasional repairs. If your home comfort systems are struggling to regulate your home's temperature or are not operating at full efficiency, our certified technicians can help. We are so confident in our employees we guarantee an accurate diagnosis or your money back.
The performance and efficiency of central heating and air conditioning systems depend heavily on the quality of the installation. SoCal Airflow Pros has been recognized for three consecutive years as Orange County's industry leader in fewest install warranties for American Standard. Plus, our work is backed by 15-Year Parts Warranty, 100% Satisfaction Guarantee, and 12 Month Money Back Guarantee.

Simply put: Central heating and air conditioning is an investment. That is why protecting your equipment with routine scheduled maintenance is so important.  SoCal Airflow Pros' club-membership offers annual maintenance plans to service your furnace, condenser, and indoor air quality. Pro Club Members will also enjoy priority booking and 15% repair discounts, putting you in control of your home comfort needs.
SoCal Airflow Pros is a veteran-owned and operated heating and air conditioning company located in Orange County, California. The business was founded on a simple principle: provide the service we would hope to be provided. This objective has helped establish a reputation as honest, trusted, and true. In an industry often difficult to navigate, SoCal Airflow Pros is dedicated to proving that integrity, respect, and professionalism are all a recipe for success within every trade.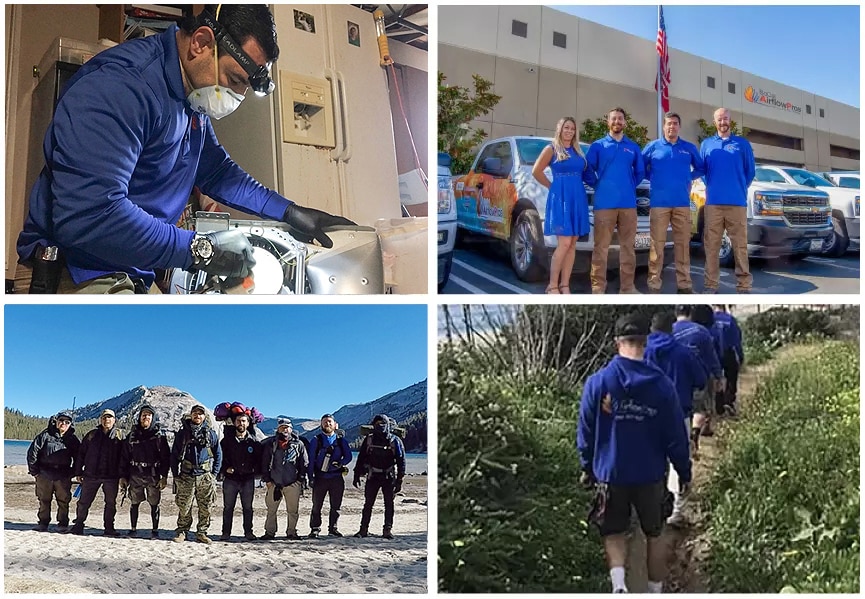 Thank you, Daniel! He identified the problem quickly and replaced the Universal Repair Capacitor. He was through in his explanation of the issue, was patient and respectful. The cost was very reasonable! I signed up for their "Annual Maintenance Program." Will be recommending Daniel @ SoCal Air Flow Pros!
Cody and his team did a wonderful job, start to finish I was impressed. I had a few other HVAC companies come by to do a quote on a new system and was not enjoying the sales process one bit…
The owner and technicians are personable and very knowledgeable and go out of their way to answer your questions and ensure you're satisfied. It's a top notch…
We highly recommend SoCal Airflow Pros. The company was very professional the entire time and we clearly understood the AC and Furnace needs for our home. The project was completed…
Every once in a while, you run across a company that you wish all others are like. SoCal Airflow installed an AC unit in my place. They did an outstanding job with the care they took with each part of the installation…
I have hired SoCal Airflow Pros several times, and this company is consistently professional, efficient and fairly-priced. The technicians are always friendly and…