SoCal Airflow Pros is a veteran-owned and operated heating and air conditioning company located in Mission Viejo, California. This organization was founded on a simple principle: provide the service we would like provided for ourselves. SoCal Airflow Pros continues to prove that world-class customer service, workmanship, and integrity are truly the best recipes for success.
Cody Novini President, CEO
Cody was born and raised in Orange County, California. He spent five years in the United States Marine Corps, serving two deployments to the Middle East. After an honorable discharge from the military, Cody began working for a top-quality heating and air conditioning company. During full-time employment, Cody also earned his Bachelors's degree attending night school. Years later, Cody launched SoCal Airflow Pros. Cody's goal is to provide industry-leading service, repair, and replacement options for clients on any budget.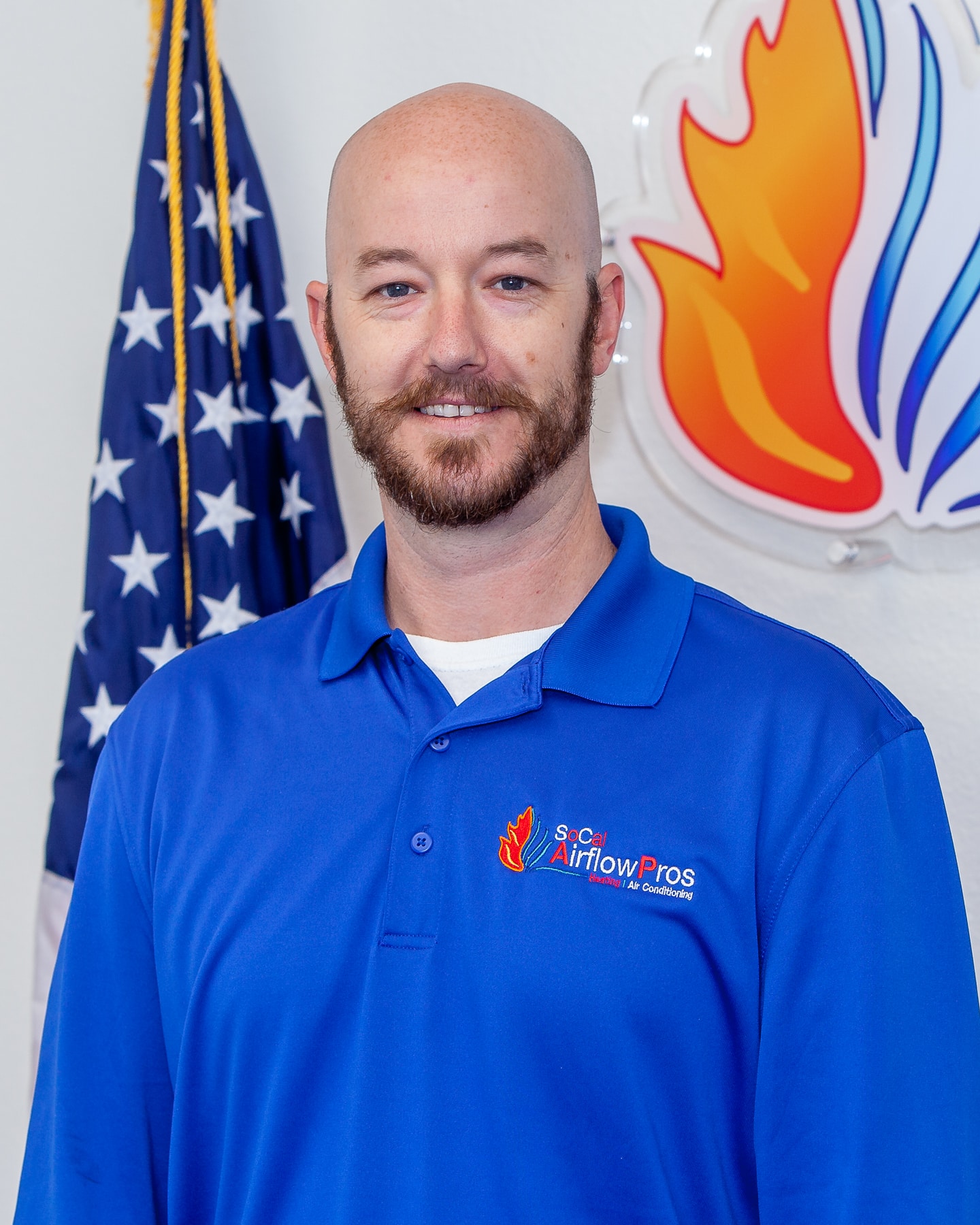 Donny Hopkins Install Manager
In 2012, Donny was named Orange County Citizen of the Year for apprehending a serial killer in OC. Outside of serving as Orange County's own Batman, Donny spent years managing inventory, ordering supplies for projects, and ensuring efficient and timely completion of jobs within the HVAC industry. Now, Donny offers invaluable insight and management of project equipment and supplies at SoCal Airflow Pros, ensuring proper execution and efficiency on each project.
Becky Rodieck Service Manager
Becky was born and raised in Orange County, California. She is a single mom of two girls. When Becky joined our team she quickly adapted to the industry and the needs of our customers. She enjoys the river, camping, snowboarding, and doing crossfit.
Phil Moen Accounts Controller
Phil is a very experienced accounting and financial professional with a strong background in the HVAC industry. Phil has worked for some of the largest leading HVAC companies in the country. Phil grew up in Laguna Beach and enjoyed surfing, boating and the beach life, and now enjoys spending time with his family camping and going to the beach.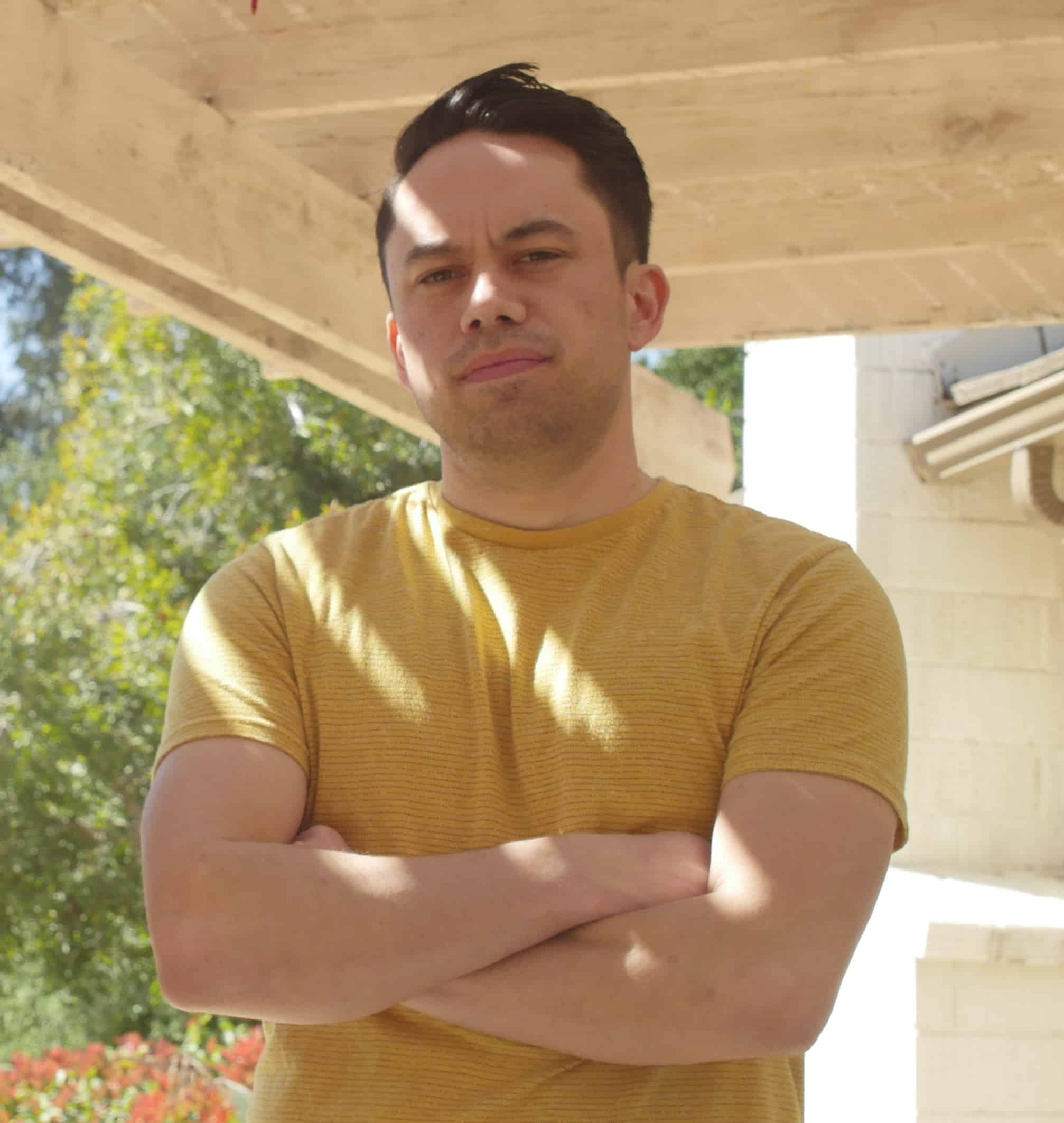 Brandon Aquino Dispatcher
Brandon has a background in customer service, marketing, videography, and hospitality. It is safe to say, Brandon a Jack of all trades. He attended college for his Bachelor of Arts in Television and Film Production. Brandon has used that education to win awards for comedy writing, best comedy web-series, directing, and acting. Brandon has worked in the HVAC field since 2014 and is well versed in the industry. He grew up in Huntington Beach, CA, and has lived all over Orange County.
Ulysses Zuniga Install Lead
Uly began his HVAC journey in 2008, with a high quality company as an install apprentice. Uly strived to surpass his colleagues and become the next best lead installer. Within a year of his apprenticeship, Uly began to run his own installs. Uly earned the lead position in another six months, putting him a couple years ahead of his peers. Over a decade later Uly was hired at SoCal Airflow Pros. Joining our team has given Uly the opportunity to do what he enjoys the most, with a team that takes pride in what they do, to highest quality possible.
Marino Rossi Service Technician
Marino was born in Mt. Clement Michigan and moved to Southern California in 1972. After high school he started working in HVAC servicing and refrigeration, and then moved into residential air conditioning and heating. He has been servicing Southern California for over 30 years and seen vast improvements in the industry. After raising 4 boys to men, he got into motorcycle stunt shows and enjoys being a scuba diving instructor as a hobby.
Kevin Seitz Service Technician
Kevin Seitz was born and raised in Southern California. As a retired holistic health care practitioner he carried his passion to help others as a service technician with SoCal Airflow Pros. Being a husband and raising his two boys is his pride and joy. In his spare time you can find Kevin restoring classic cars and golfing.
Jack BerekoffService Technician
Jack is an Orange County native and started in the HVAC industry shortly after graduating high school in 2012. Jack enjoys traveling to different sports venues across the country, and working on projects around his house. Jack and his wife, Stephanie, are currently expecting their first child.
Tony Emrich Service Technician
Tony was born and raised in South Orange County. He has a passion for working on and riding motorcycles in his free time. Tony enjoys the consistent challenges of the HVAC industry and loves working with his hands. On the weekends Tony spends time with his family, on the river, or camping in the desert.
Martin Turner Service Technician
Martin Turner rejoined our team in 2019. Martin is a dedicated father and skilled HVAC Technician with over a decade of HVAC diagnostic, service, and repair experience. After 5 years away from the industry, he has returned with a passion for customer service and customer satisfaction.
Brandon Morris Installer
Brandon was introduced to the HVAC industry by his brother and coworker, Chad. While working with SoCal Airflow Pros, Brandon quickly picked up the trade and was trained by our ducting specialist, David. He now operates independently and seamlessly adopted the culture within the company. Brandon is a facial hair enthusiast and enjoys sporting retro handlebar mustaches.
Octavias Tate Installer
Octavias is originally from Long Beach and has worked at multiple companies in the HVAC industry. He prides himself on being versatile and working well with others. SoCal Airflow Pros has definitely embraced his various skill sets and work ethic landing him at the best long term company he could imagine. Octavias likes to cook and used to work in the culinary industry. He's a proud Father and Fiancé, and enjoys anything competitive & fun.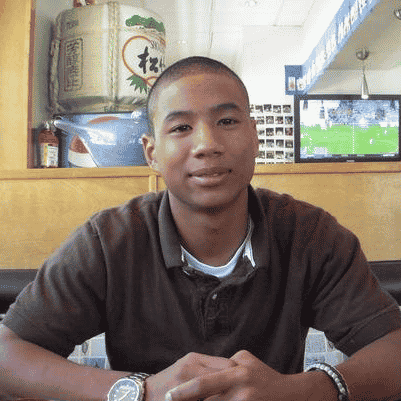 Terrance Abernathy Installer
Terrance is a Los Angeles native who joined the Army from 2006-2012 as a weapons technician. Soon after his time in the military he went into trade school as an electrician and HVAC technician. He spent his time as an apartment maintenance supervisor and appliance technician in the Los Angeles area. After years of moving around he found his home with SoCal Airflow Pros.
Carson Amick Installer
Carson was born and raised in Birmingham Alabama and moved to California in 2013. He spent four years in the Marine Corps service as a Combat Engineer. Carson is a family man and in his time off he Carson enjoys taking his family on fun adventures up in the mountains or down to the beach.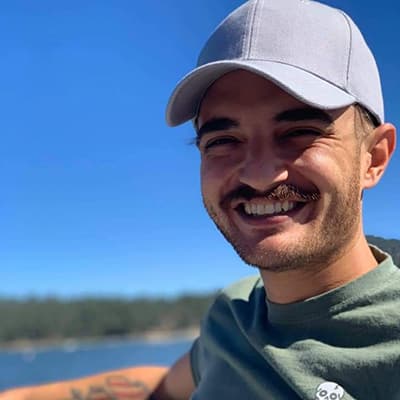 Anthony Balsamo Installer
Anthony served four years in the Army as a Patriot Missile Operator. He grew up in a small town in Pennsylvania. When Anthony is not working he is on some mountain with his tent pitched or hiking an old california trail. He is the loving father of his son. Anthony's passions include carpentry, horseback riding, fishing and ATV's.
Dazja CounteeCall Center Representative
Dazja Countee is 32 years young. She prides herself at being a basketball mom to her two boys, Jaden and Kai. If Dazja isn't out screaming at her boys as they play basketball, she's in the kitchen cookin' up some delicious food. She has a dog named North who is absolutely perfect and knows how to smile when asked. Dazja joined SoCal Airflow Pros earlier this year in April and plans to grow with the company for many years to come.
Marci Chiado
I was born in Lima, Peru and moved to the inland empire when I was 12. After graduating, I went into the medical field and worked as a laboratory assistant, then moved to the HVAC industry. Started in the call center then moved to the Install department as coordinator for 5 years, then became HR representative for 3 years. I enjoy spending time with my family and 2 dogs, we like going to the lake and the beach.