There comes a time when every major appliance needs some tender loving care. SoCal Airflow Pros offers full service repairs year-round, providing the parts and expertise you need. If your central HVAC system is failing to operate properly our team can solve your problems promptly and professionally. Each of our technicians have years of experience and have gone through an extensive training and certification processes, which enables them to diagnose problems with your systems effectively. From standard furnace and condensers to heat pump and air handlers, our service team trains continuously to ensure they have the knowledge and skill set to repair whatever issues your central heating and air system runs into. We are so confident in our team members that we guarantee an accurate diagnostic or your appointment is free.

Fully stocked universal repair parts in every vehicle

Fixed pricing year round, no higher charges during peak seasons

100% Accurate Diagnostic Guarantee or you pay nothing
Quality Service From Quality Technicians
When a technician from SoCal Airflow Pros visits your home, you can be confident that you are in good hands. Our technicians have been hand selected to guarantee that the standards and objectives of SoCal are reflected in their workmanship and behavior. We want to ensure that each of our client's experiences are exceptional, and we strive to provide the highest quality service, repairs, and customer service the industry has to offer.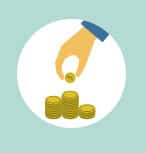 Salaried, Non-Commission Based
SoCal Airflow Pros operates in many ways that are atypical to the industry. One example of this is our non-commission based employment policy. While most contractors pay their techs commission to up-sell, our technicians are salary based and earn bonuses by providing exceptional customer service and work quality. You can be confident our technicians are not there to up-sell unnecessary services, but rather to honor our motto – "Doing It Right The First Time."
NATE Certified
North American Technical Excellence is an independent organization that certifies installation or service technicians with a knowledge-based test. Organizations that are part of the NATE coalition include the U.S. Environmental Protection Agency and the American Society of Heating, Refrigeration and Air-Conditioning Engineers.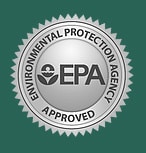 EPA Certified
Each one of our technicians is certified with the Environmental Protection Agency. The United States Environmental Protection Agency (EPA) has established a mandatory program that requires all technicians to be certified before performing maintenance, service, repair, or disposal of an appliance that contains refrigerant chemicals.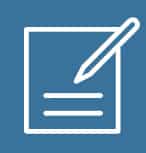 Background Checked
Each employee at SoCal Airflow Pros is required to undergo a thorough background investigation as a prerequisite for hire with the organization. Failure to complete or unwillingness to participate excludes any candidate from working for SoCal Airflow Pros.
Drug Tested
Each employee at SoCal Airflow Pros is required to complete mandatory drug tests conducted both before beginning employment.  Random drug tests are assigned every three (3) months from that point onward.
Request Service
Service request date/time are subject to approval
8AM – 10AM
Window of arrival for your service technician.
11AM – 2PM
Window of arrival for your service technician.
2PM – 5PM
Window of arrival for your service technician.
AFTER HOURS
After hours requests include an additional charge of $100
PLEASE BE SURE TO DESCRIBE THE ISSUE YOU ARE EXPERIENCING IN YOUR SERVICE REQUEST