The industry is full of hard working contractors that are doing their best, although they do not know what they do not know. This is causing these contractors to install products the old school way and not today's way which is providing their clients with underperforming systems, using more energy, shortening system life, and leaving home owners without the comfort they could have.
"We are that high quality, calculated, designed, and properly installed firm doing things the correct way and not the old way. We prove this with the national awards we have received. The awards are proof that what we do and say is factual, and correct."

Our Work is Pearl Certified
Many contractors say they're high-quality, but very few can actually back it up with the muster of a reputable third party verifier. That's why we're proud to be backed by Pearl Certification, a national firm that qualifies an elite network of professionals who certify high-performing homes. Pearl provides a Certification Report highlighting the added value of your investment, as well as information about how your home performs and the steps you can take to enhance that performance. LEARN MORE
Highest quality labor, Highest quality products
Similarly to choosing HVAC contractors themselves, there are many different equipment manufacturers to choose from as well. Like any other consumer product, there is a good deal of reputable and well-established manufacturers available. SoCal Airflow Pros is proud to partner with American Standard, an industry leader in HVAC equipment, to ensure quality equipment every time.

American Standard HVAC units are consistently rated as the most reliable units available by consumers and HVAC professionals alike. Consumer Reports has rated American Standard at #1 in furnaces, air conditioners, and heat pumps for 17 of the last 18 years. American Standard earned this distinction by producing the highest quality products and carefully selecting the contractors who can purchase and install their entire catalog of equipment. We visited their facility in Tyler, TX to compare the manufacturing process with other manufacturers and found American Standard to be superior.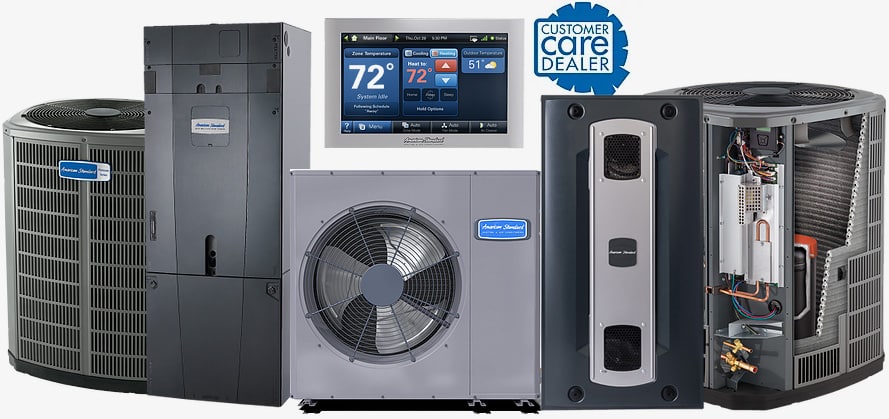 Peace of Mind, on a Piece of Paper
It's no secret that nearly every business promises customer satisfaction for their product or service. How does our satisfaction guarantee differ? For starters, SoCal Airflow Pros offers one of the longest parts and labor warranties the industry has to offer.

​"Doing it right the first time" is so strongly embedded in our organization that we offer a rarity in the industry, 15 year parts and labor warranty on select full-system and duct installations. If that's not enough, we also back the same systems with a 12-month money-back guarantee* if you are not satisfied with your system's performance. Our processes were designed for our client's peace of mind, with the goal of providing consistent system operation and only preventative and regular maintenance for many years after installation. We strive to provide exceptional service and craftsmanship, so our clients are happy to recommend our services to people they know and love.

No Change Order Guarantee

Best Value Guarantee

Workspace Clean Up Guarantee

12 Month Money Back Guarantee

Up to 15 Year Labor Warranty
100% Satisfaction Guarantee

Leakproof Guarantee

Highest Quality Guarantee

Bulletproof Guarantee
Describe the project you are looking to complete