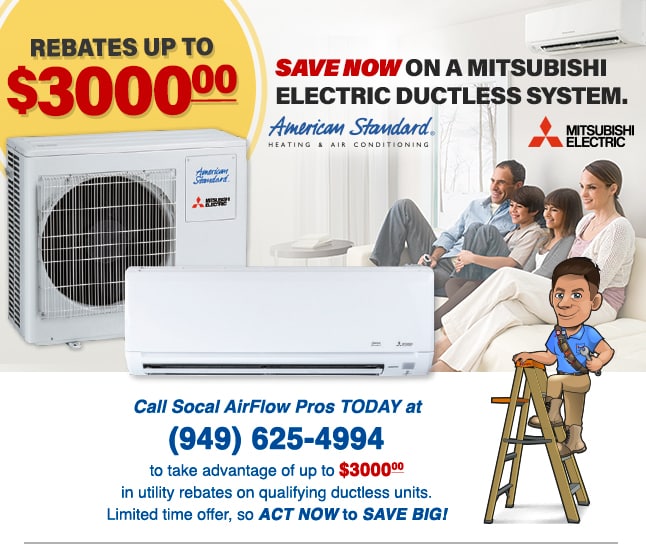 Mini-Splits for Max-Comfort
Have you ever wished you could overhaul your entire home heating and cooling system to remove hot or cold spots and reduce your utility bills—but without the costly renovations and mess? We have a great solution—the mini-split heating and cooling system, also known as a ductless mini-split.
A ductless mini-split system can serve your entire home or simply provide additional comfort to a single area. As the name implies, the mini-split does not require ductwork, which makes it perfect for spaces that have no existing air ducts. The mini-split can be installed with a minimum of time and clean-up. And because the units are mounted high on the wall, they can be installed in most rooms without taking up any space or blocking the view from your windows.
Mini-split systems are highly customizable, with wired or wireless controls for each unit, so your family can keep rooms just the right temperature, whether it's a warm playroom for the kids or a cool bedroom for you. And while this level of custom comfort might sound really luxurious, it actually minimizes your utility bills because the mini-split is 40% more efficient than standard heating and cooling systems!