We started HVAC for Heroes to help disabled veterans and their families obtain HVAC systems for their homes. In time, we decided to broaden our program to include law enforcement and firefighters. To date, we have provided free service, maintenance, repairs, and even full system replacements to multiple families. A portion of our profits is put towards our HVAC for Heroes program to provide more American heroes and their families with reliable home comfort systems.
ASHOT MALKHASSIAN
Ashot Malkhassian proudly served as a member of the United States Marine Corps from 2001-2004. He operated as a machine gunner in the infantry and participated in the invasion of Iraq in 2003. His second deployment was to Fallujah in 2004. Ashot suffered bullet wounds to the hip, shattering his femur and causing extensive internal damage. After months of recovery, he was medically retired from the Marine Corps. Ashot is a dedicated husband and father of four adorable children. Becoming familiar with Ashot and his family was the highlight of our organization's history. We consider ourselves blessed to have had the opportunity to serve his family.
JEFF ANDRADE
Jeff served as a radio operator in the second battalion, fourth Marines from 2000-2004. He served two deployments in Ramadi, Iraq back in 2004 when he was injured in the line of duty. Jeff is the father to two beautiful children and a loving husband to his wife of over 5 years. Friends and family flooded our inbox with nominations for Mr. Andrade when we first launched HVAC for Heroes. His overwhelming support is a testament to Jeff's character. We thank him for his service and are humbled to have had the opportunity to meet and serve Jeff and his family.
CHEYNE WILSON
Cheyne Wilson is a disabled veteran who proudly served as a member of the 1st Ranger Battalion 75th Ranger Regiment from 2001-2005. He served 3 deployments in Afghanistan and 1 deployment in Iraq. During his service he reached the rank of Sergeant and graduated from the US Army Ranger School and Airborne School. Cheyne is the father to a beautiful 12 year old daughter (Shelby) and a loving husband to his wife (Alicia).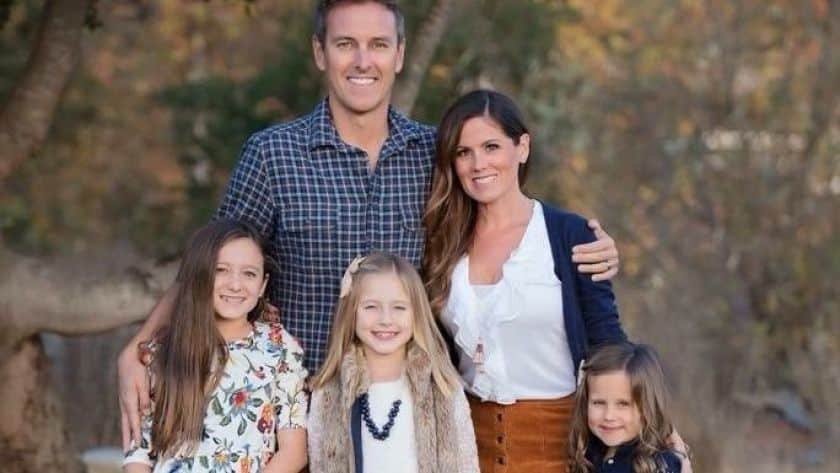 MIKE & SHANNA KREZA
Fire Captain Mike Kreza served with the Costa Mesa Fire Department from 2000-2018. On November 3, 2018, Mike was tragically struck and killed by an impaired driver while riding his bike. Mike was a beloved husband to his wife, Shanna, and a caring father for their three beautiful girls. Shanna was nominated for our HVAC for Heroes program because her AC was outdated and expensive to operate. In the heat of the summer, it would cost up to $600 a month. After receiving her complimentary full system and duct replacement, Shanna's highest summer bill was only $175. This gift gave her the ability to run the system continuously for consistent home comfort.
Veteran Internship Program
The heating ventilation and air conditioning (HVAC) industry has great opportunities for individuals eager to work hard and reap the benefits. SoCal Airflow Pros business owner, Cody Novini, served five years in the Marines Corps. After his end of active service, EAS, he joined the HVAC industry as a service tech and worked his way up. Cody is now on the Board of Directors for the Air Conditioning Contractors of America (ACCA). 
Our internship program is designed to help Veterans while EASing or after EAS to find a long term successful career in the trades. The purpose of the program is to provide Veterans a free opportunity to learn the HVAC trade. The intent is to provide a free and convenient way for Veterans to decide if this is the right industry for them before they invest their time and money in trades school. We are providing the opportunity of accompanying our technicians and installers to job sites, and/or spending time in the office learning the day to day operation.  We want the interns to watch us work and gain the benefit of first-hand experience.  When on a job site with our technicians, interns are there primarily to learn, but may also assist the technician if ready to do so in a safe manner.  At no time will the intern be expected to perform any work.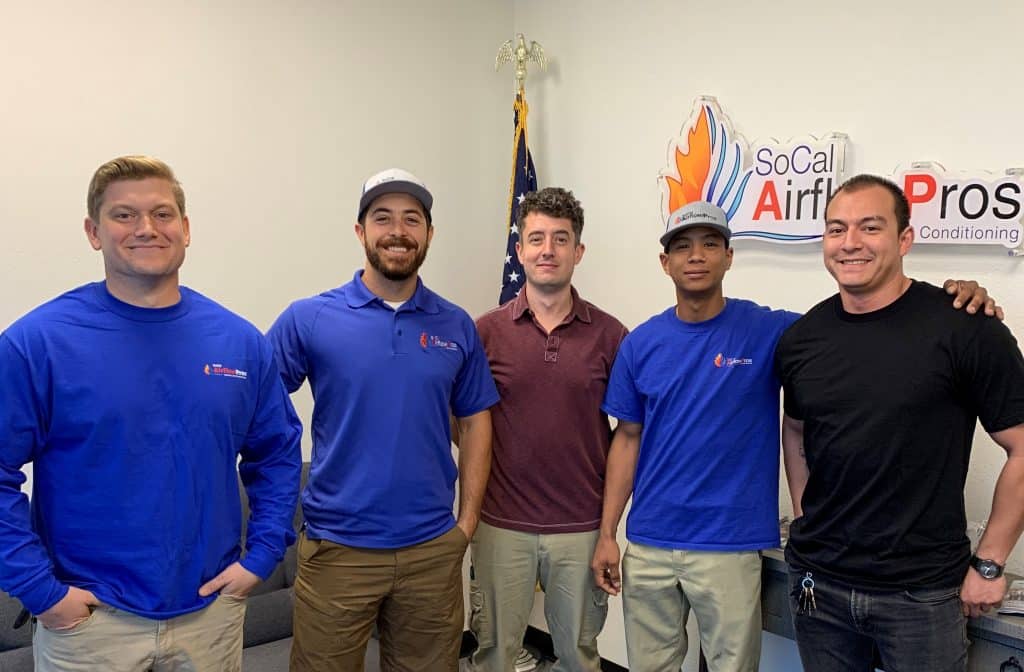 This is not a paid position. Completing the Program does not entitle any intern to a paid position with SoCal Airflow Pros. Instead, we hope to show Veterans formal HVAC training with real-world, on-site experience and access to our trained technicians, installers, and office staff. We hope to help more Veterans start a new career in the HVAC industry, whether with us or back in their hometown.
You can come and learn any department you want: service, install, warehouse, management, sales, etc. You can stay for one day or a few weeks. Transportation to and from our headquarters (address below) is your responsibility. Dress in professional clothing, presentable pants, polo shirt. Be on time!
If you would like more information or to get started simply fill in the form below. We look forward to meeting you in person.
Semper Fidelis!
Nominate a Veteran / Public Servant